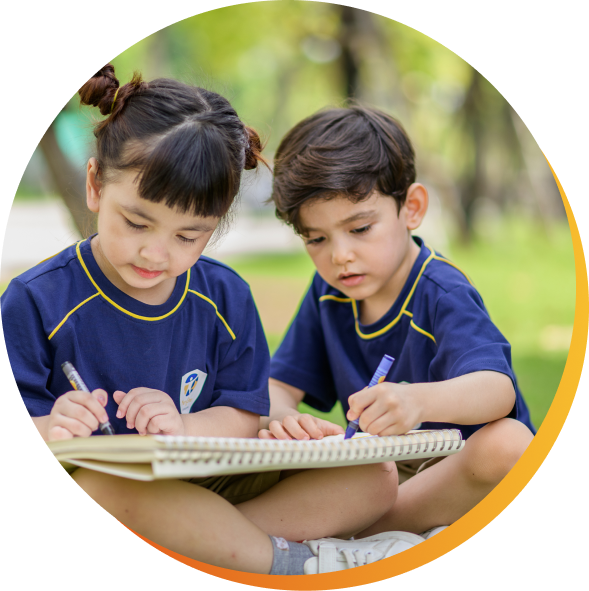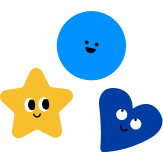 MERRYSTAR'S EDUCATION CURRICULUM

MerryStar's curriculum is carefully and creatively selected, based on the Ministry of Educations and Training's and the Cambridge International Education Program's instructions.
MerryStar's Science Council has researched, updated, and renewed our curriculum regularly, flexibly applying the latest local and international educational researches in our program.
UNIQUE POINTS IN MERRYSTAR'S EDUCATION CURRICULUM

"He who has health, has hope; and he who has hope, has everything."
– Thomas Carlyle –
MerryStar's physical education program is designed by leading specialists in fitness and nutrition. This will help MerryStar students to have strong physique, healthy immune system and healthy bodies. Students are taught to love sport and to be full of energy
MerryStar's GymKID exercises are part of an international standard program for kindergarten children. It has been developed for 30 years and practiced in more than 10 countries around the world. The program is approved by the Ministry of Education and Training to be taught during preschool physical education.
The main contents of MerryStar's physical education are Motor Development and Nutrition and Health Education.
Students will receive knowledge and information on health and nutrition. They will practice and master motor skills and will be taught to have a positive attitude and behaviors which help form healthy active living habits.
Students will also learn how to keep safe in and outside school by strictly following the safety principles for nutrition, health and motor activity.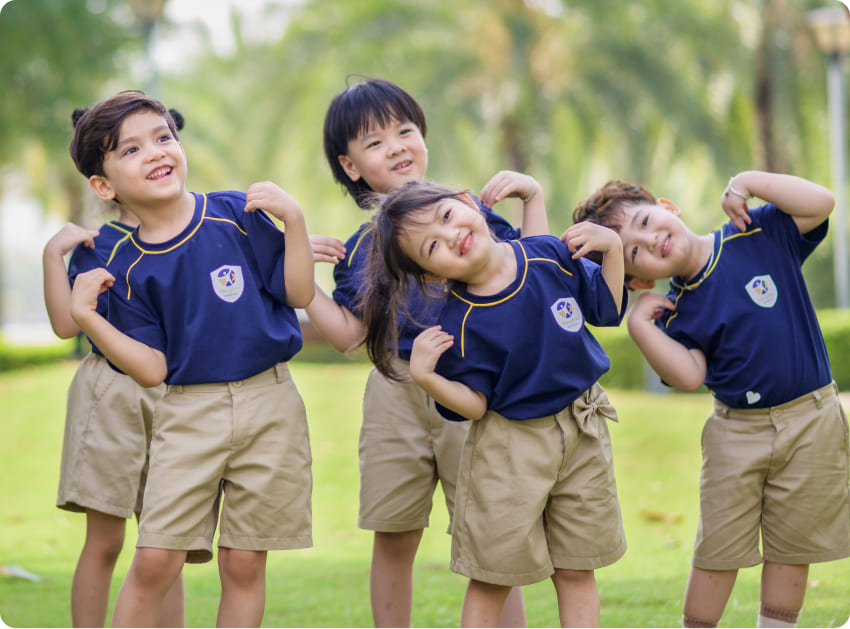 "Mathematics is the gate and key to science."
– Roger Bacon –
MerryStar's mathematics program is built under the international standard Cambridge Stage 1. It is a useful tool to help students to better understand the surrounding world by engaging in experiential learning activities that are appropriate for children's development.
Mathematics helps students answer the questions of "Why" and "How". Students will use mathematics as a tool for thinking and acting.
Students will use mathematical concepts to describe and analyze the world around them and solve problems instead of simply memorizing concepts, formulas and numbers.
The main contents of our introduction to mathematics program include: Thinking and working using mathematical principles; Numerals; Data collecting and handling; Measuring; Geometry; Sorting rules; Space, Time and Currency.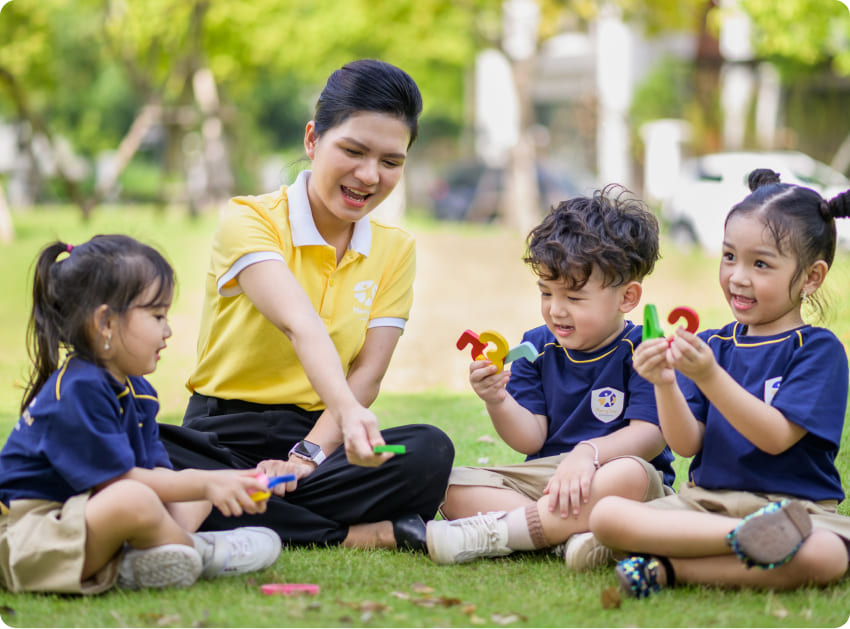 "Science is magic that works."
– Kurt Vonnegut –
Science is the study of biological, chemical and physical elements of nature and the relationship between these three scientific branches. Our understanding of science changes and is updated, so apart from improving children's awareness of the world, science should encourage their curiosity and creativity. Children will learn original scientific concepts through experiments related to the world around them. Relying on children's observation, curiosity and inquisitive minds, we give them opportunities to explore, query, study and create every day. In the last years of preschool, children will be ready for bigger projects that require higher-order thinking skills. Children will explore, create, make comparisons and predictions, as well as experiment with their ideas and confidently share their discoveries with friends. In this manner, children will develop and improve their understanding of the world by combining their scientific knowledge and thinking skills and arguments.
The subjects that children will learn in our Kindergarten Science program are: Scientific thinking and working, Biology, Chemistry, Earth science and astronomy, Science and life.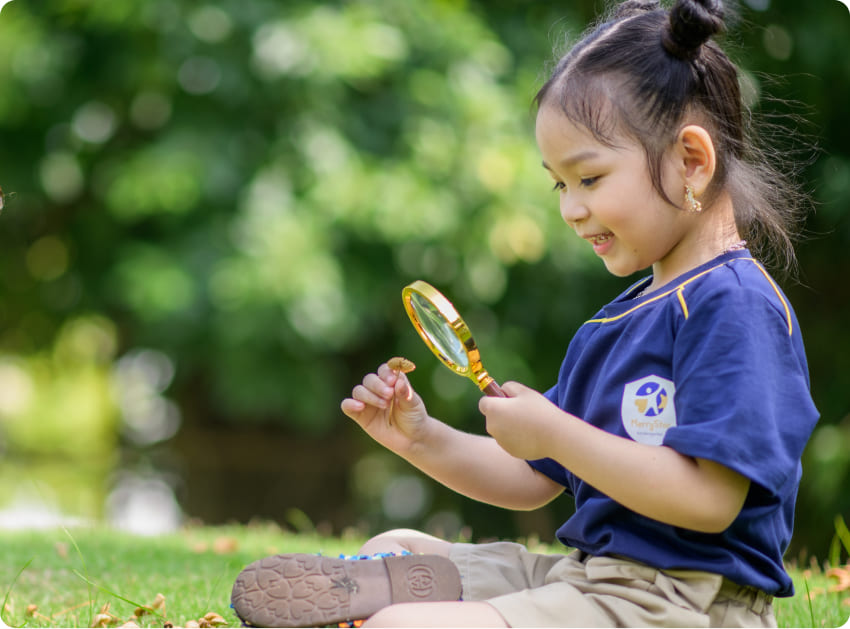 "One language sets you in a corridor for life. Two languages open every door along the way."
– Frank Smith –
MerryStar's English program is more than simply teaching students to speak a second language. Our rich linguistic environment will teach children to use their listening, speaking, reading and writing skills in their daily group activities.
Children will listen to stories, enrich their vocabulary, express their thoughts to friends, teachers and parents, and practice their spelling and writing.
Children improve their English language through:
Listening and speaking
Children will practice their speaking by presenting information clearly, listening and responding to others. Besides, they will also learn coordinating and communicating skills in group activities.
Reading
Children develop their spelling skills which are basic for reading at all levels of education.
They also practice how to identify topic in stories and convey it to others. Topic identification and conveyance are essential skills that form and develop children's love for books.
Writing
Children will practice spelling skills, learn about letters and sounds and spelling rules. They will then apply their understanding to writing step by step.
Children will begin to use grammar and punctuation properly in English writing.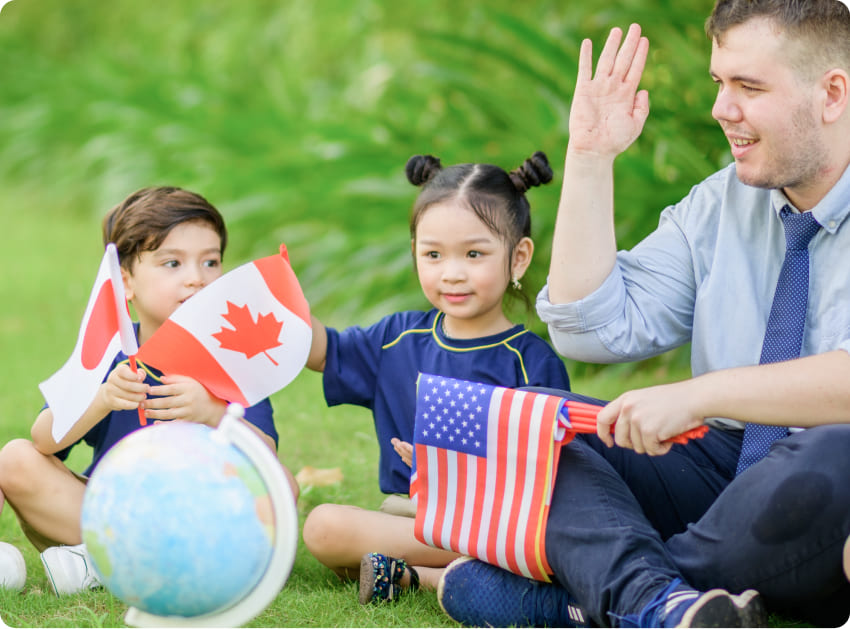 "Our Vietnamese language remains, our nation remains."
– Phạm Quỳnh –
The Vietnamese language development program at MerryStar will create a foundation that helps children to communicate effectively, think creatively, and build positive relationships. Learning the mother-tongue language will help children to understand, respect and preserve the beauty of the Vietnamese language and culture.
Children will learn how to communicate and be able to respond effectively. Children will become acquainted with Vietnamese literature through poetry, folk songs and stories which will form their love for books and familiarize them with pre-reading and pre-writing skills.
Vietnamese language is taught to children through exploring their natural environment and playing, singing songs, listening and reading poems and stories.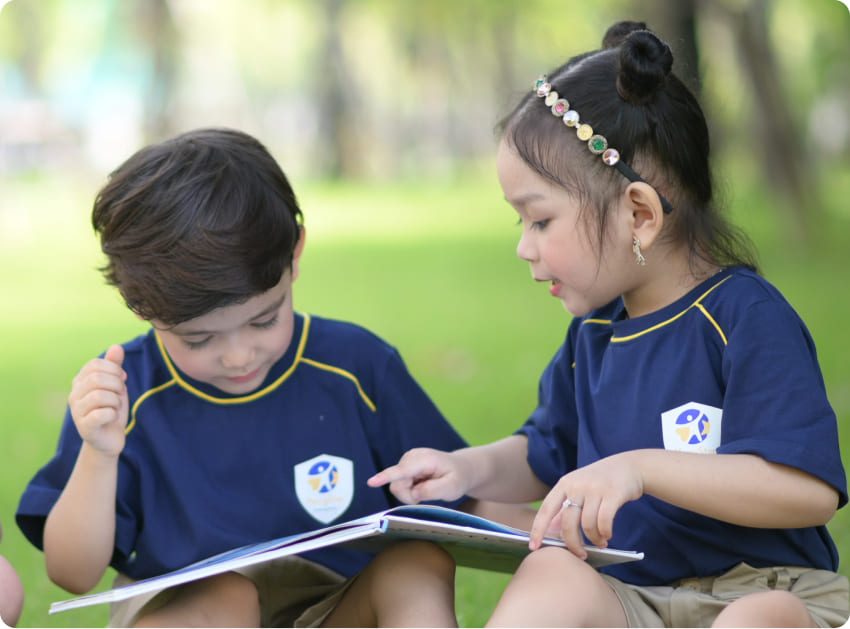 "Art is humanity's most essential, most universal language."
– Ernest L. Boyer–
Music is a subject in artistic development that can help children to communicate beyond their spoken language ability.
The Music education program at MerryStar is built with the following goals:
To form children's love for music and improve their understanding of music,
To develop children's music skills so that children can recognize a high pitch, rhythm and nature of music. Children will be guided how to behave well at music events and will be taught skills so that they can perform confidently and comfortably in singing and playing musical instruments.
To enrich children's imagination, independence and creativity in music activities. This will help to form a positive attitude, help make choices and assessment of music and promote musical performing activities.
MerryStar promises that our music activities will provide children with real experience which is meaningful and appropriate for their age and will encourage them to participate in all musical performance.
Activities at MerryStar include: singing, listening to songs and music, dancing to music and musical games.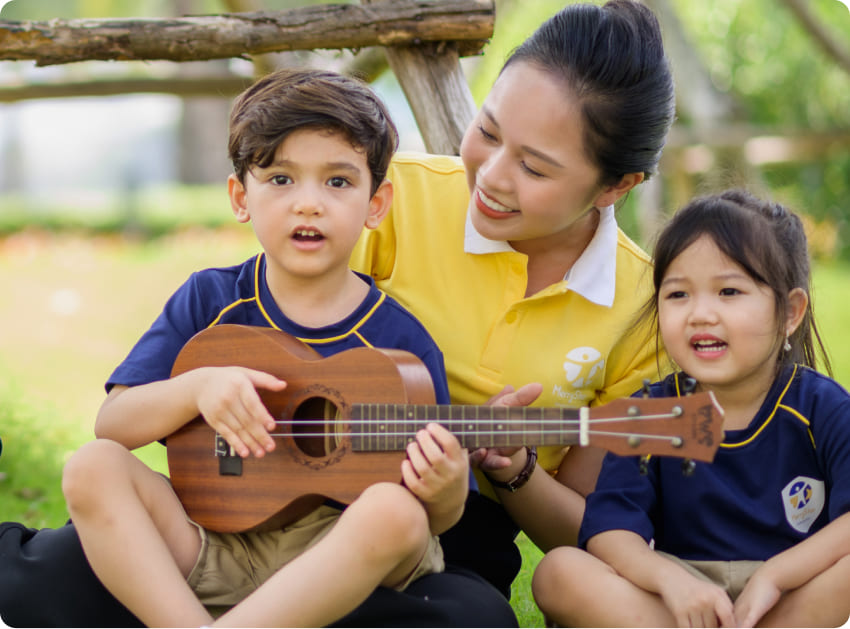 MerryStar understands that children are naturally excited with crafting activities. Crafting is added to our program to activate children's inherent creativity. These activities help children express what they imagine, see, think and feel about the world around them. And children are also taught respect others. 
Making masks, playing with plastic clay and coloring with brushes are favorite activities for most children.
Crafting is a special communication tool that helps children to connect with their friends.
Children will take part in small projects that give them the opportunity to make use of various materials in crafting.
MerryStar believes that through crafting activities children not only learn to make a customized product but also practice their skills in general. For examples, children not just draw a single painting but they practice skills in using brushes to draw on paper.
Crafting activities at MerryStar that promote creativity include: painting, shaping with plastic clay, crafting with paper and block puzzles.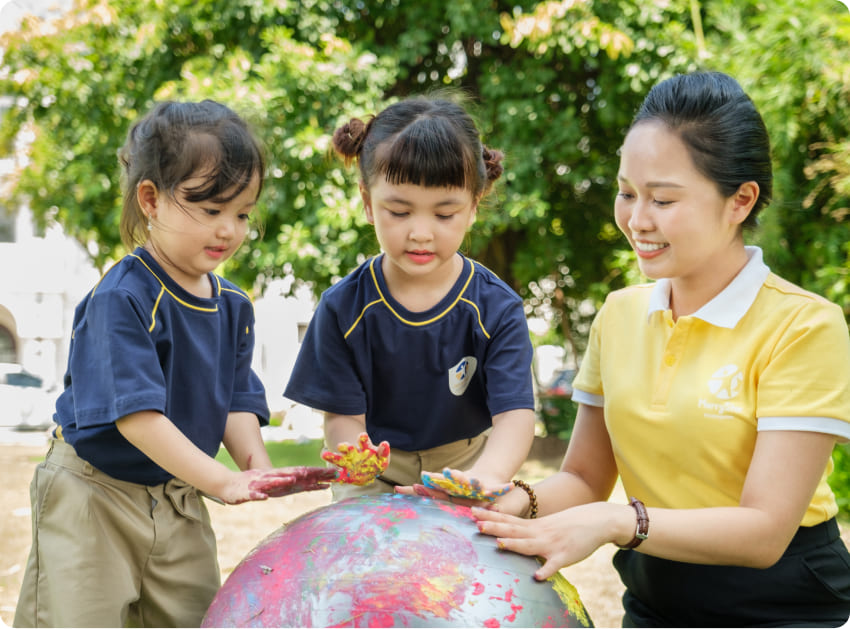 "Educating the mind without educating the heart is no education at all."
– Aristotle –
MerryStar Kindergarten's students are taught to manage their emotions and social skills. They will learn to love and respect themselves, manage their emotions and achieve their targets in development of their personality. They will learn to express their love and empathy towards others by forming and maintaining a healthy and supportive relationship and by making responsible decisions that show that they care for others. MerryStar's Emotion and Social Skills program is built to provide children with concepts, knowledge, attitude and skills that play a role in helping children live a happy life.
There are two parts in the Emotions and Social Skills program. The first is Emotions Development including Self-awareness, Recognition and expression of emotions and feelings towards our surroundings. The second is Social Skills Development including Social Behavior and Code of Conduct and Concerns for the Environment.