MerryStar Kindergarten was founded by educators who have devoted themselves and contributed their enthusiasm to early childhood education.
Early childhood education is a golden period that forms the foundation and philosophy for the life of children. A baby is born 'a wonder of life', with great personal qualities and happiness. Therefore, the purpose of early childhood education is to create balanced development, to help children to promote individual abilities in body, heart and mind – the core values of happiness and success for the future.
MerryStar founders have run, guided and conducted a range of educational programs and early childhood teaching methods. Programs such as Reggio Emilia, Montessori and IPC,… have been applied around the world's including in Việt Nam's most well-known kindergartens. The founders have summarized world advanced educational practices and ideas, and believe that Thân – Tâm – Tuệ philosophy is the core value that brings happiness and success to children.

MerryStar Kindergarten system is organized toward early childhood education where every child is raised to have a loving heart and to extend love and happiness to their family and society.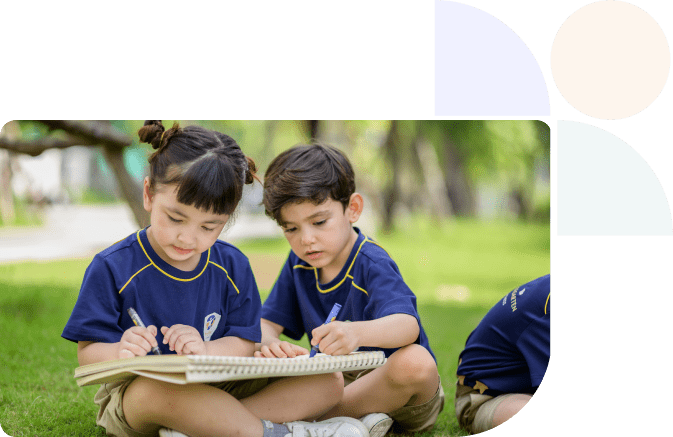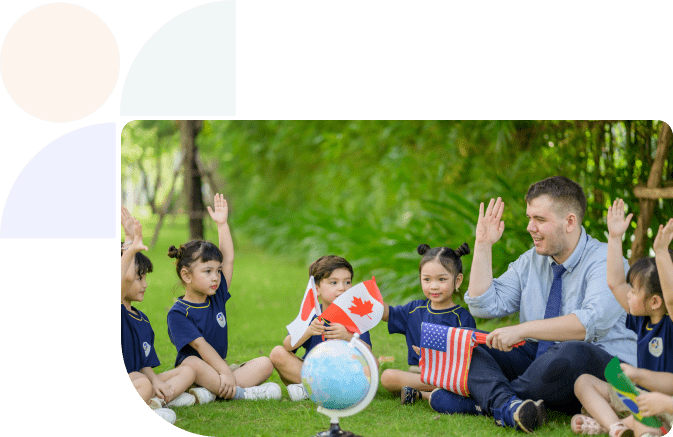 Our mission is to raise a generation of happy and successful children for the future based on the education philosophy of Thân – Tâm – Tuệ.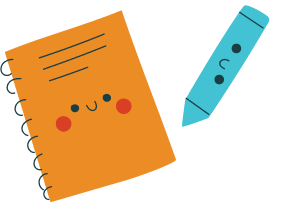 Children speak the
Language of the flowers
And understand
The whispers of the wind.
They're in tune with the subtle songs of the forest;
They can listen to the trees,
Interpret the chatter of the rivers, and intuit the meaning of each sparkle of sun.
They don't have to be told to look for the magic in life.
They can see it, feel it, and taste it's sweetness
Everywhere.
Our job isn't to correct that, but to nurture it,
To preserve it,
And perhaps even to re-learn it.
– Cristen Rodgers