MerryStar Kindergarten is proud to be the first school to build a Student Profile based on the education philosophy of Thân-Tâm-Tuệ. We ensure students master the following criteria after about two years at our school.
MerryStar's students are physically healthy, have good disease resistance and are full of energy.
MerryStar improves students' stature and fitness;
MerryStar increases students' height and promotes their brain development in the golden period;
MerryStar ensures students' healthy immune system, good disease resistance, and capacity for the prevention of non-communicable diseases in adulthood.
Students are guided to develop comprehensively in all manners of motor skills: speed, strength, durability, flexibility, skill and endurance;
Students love to take part in sporting activities;
Students are happy, active and energetic, and inspire people to love sports.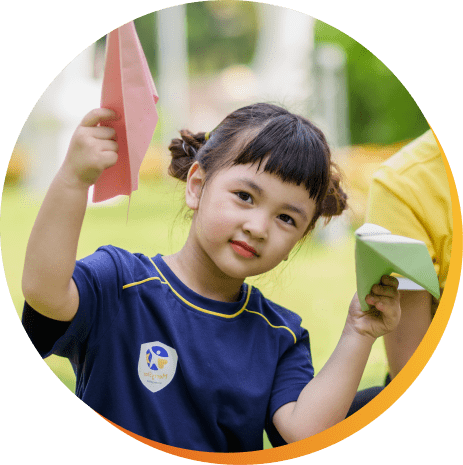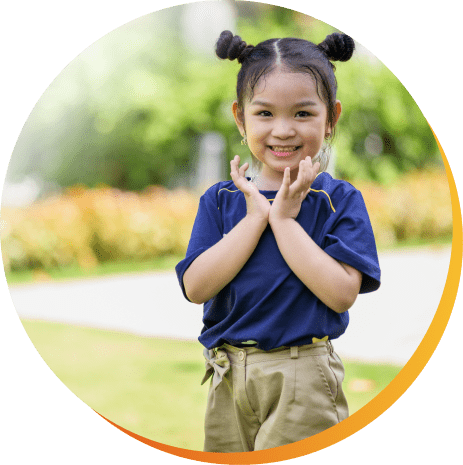 MerryStar's students have loving hearts and know how to spread their love by:
Students learn to eat healthy meals and choose healthy and diverse foods;
Students can serve themselves their meals and carry out daily activities appropriate to their age;
Students respect themselves (self-awareness and personal feelings), and strictly follow safety rules;
Students are honest in thinking and acting, and understand the benefits of telling the truth and consequences of lying.
Students care about people's emotions, mood and feelings and respect the privacy of family members and friends; are ready to help and support others;
Students are taught how to solve conflicts, share toys and positively interact with friends.
Students protect the environment through their actions;
Students understand the impacts of humans, including themselves, on the environment.
MerryStar's students master the English and Vietnamese languages. They have independent, selective and creative thinking to succeed in learning and working in the future.
Students can communicate fluently in both English and Vietnamese. These skills help them learn effectively at school and build positive and long-lasting relationships in the community;
Students will get pass marks of the Cambridge International's Stage 1 in ESL, mathematics and science by their last year at MerryStar. They will be ready to enroll in international and high-quality primary schools.
Students can make smart decisions independently based on cause and effect with logical reasoning;
They speak out their dreams and desires as well as map out their route to reach short-term goals.
Students love to discover, are curious and excited to learn about things, events and phenomena around them;
Students will have critical and creative thinking when they explore new concepts and situations;
Students are independent and open-minded. They can solve problems in a positive way and contribute their work to the community.