WHY CHOOSE MERRYSTAR KINDERGARTEN?

MerryStar Kindergarten follows the education philosophy of Thân – Tâm – Tuệ to create the best environment for the children's balanced development. Children will have a healthy body and full of energy; a loving heart that can extend love around; selective and creative thinking; and can master their languages. The philosophy is a guideline for the school's educational program. It also makes up our strong points (5Ps) and creates MerryStar Bilingual Kindergarten system's five unique advantages that parents are looking for: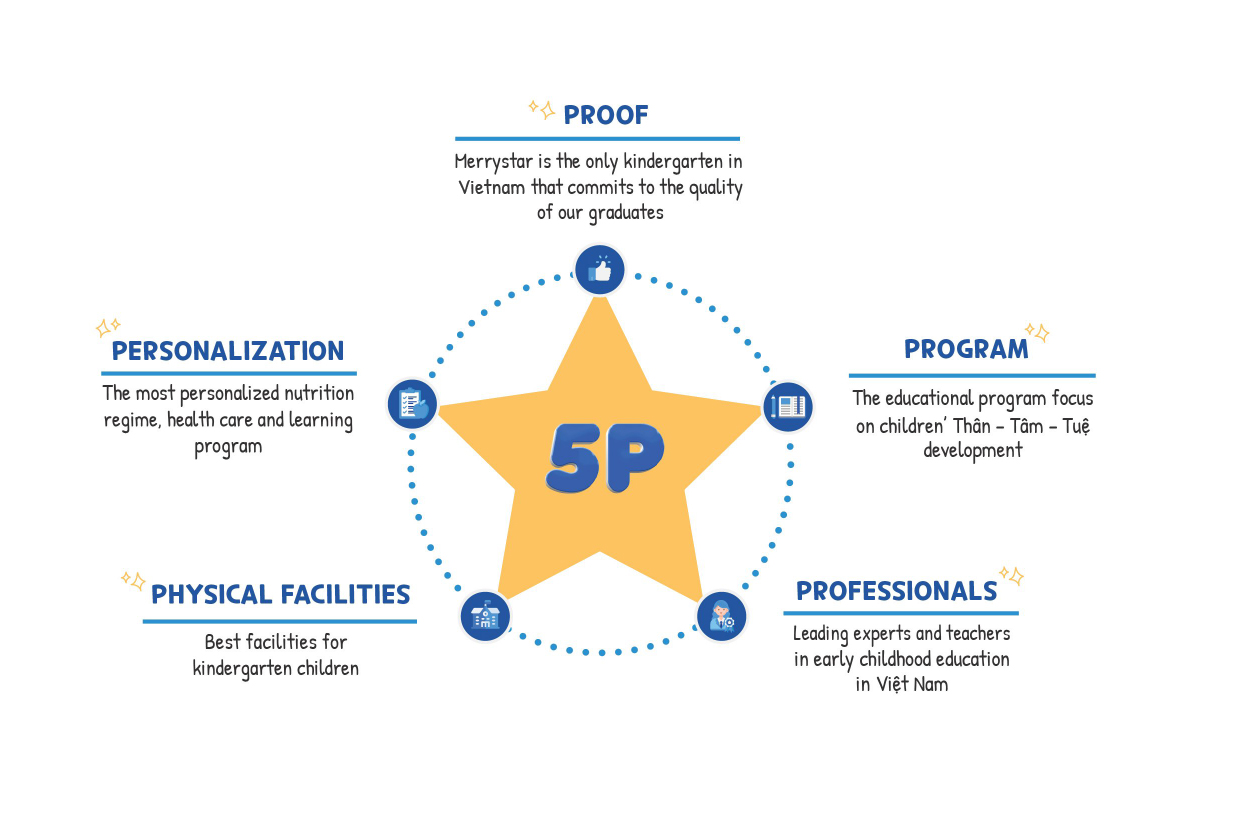 1. Program – The educational program focus on children' Thân – Tâm – Tuệ development

MerryStar's curriculum is carefully and creatively selected, based on the Ministry of Educations and Training's and the Cambridge International Education Program's instructions, with a focus on balanced development for children. MerryStar's Science Council has researched, updated, and renewed our curriculum regularly, flexibly applying the latest local and international educational researches in our program.

2. Personalization – The most personalized nutrition regime, health care and learning program
Differentiated instruction and a focus on each child's speed, development and individuality are core criteria in MerryStar approach. Children are helped to promote their individual abilities in all areas of Thân – Tâm – Tuệ.
MerryStar's Science Council experts will assess students in a one-on-one advisory appointment when parents register children to study at school.
Parents will receive a report of children's stature, cognition and personal skills. Experts and parents will discuss and make up a appropriate nutrition regime and learning program for children. Based on these plans, MerryStar can ensure quality of our graduates.
Parents will also have opportunities to share and exchange ideas with Vietnam's leading education experts about how to raise children at 'golden age'.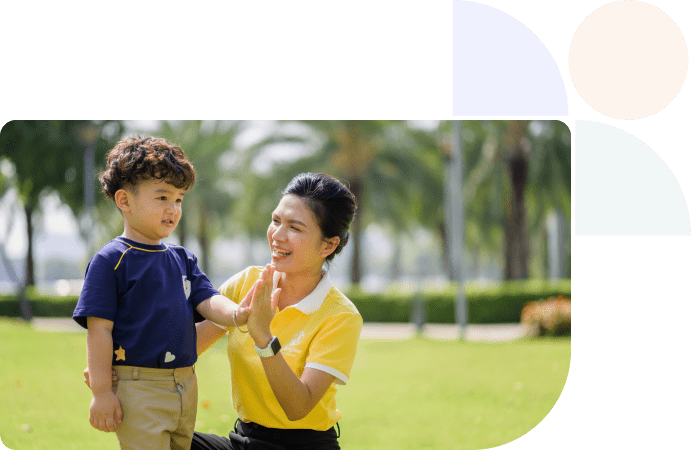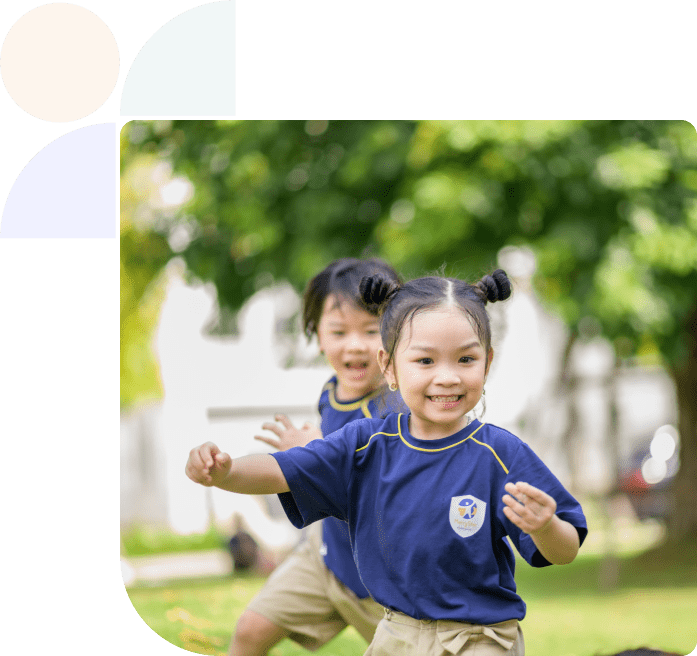 Assessment and flexible adjustment
Students will be regularly assessed about their physique and fitness during their time at school, so that MerryStar and parents can cooperate to adjust their nutrition and exercise regimes based on their individual stature and nutrition need following World Health Organization's weight-for-length chart.
MerryStar builds a flexible personalized educational program to create the best conditions for children to reach their full potential.
Teachers will design and adjust an appropriate plan for each student, based on the registration assessment and regular reports, through three teaching methods of Adaptive teaching, Play-based learning and Inquiry-based Learning. Adaptive teaching is the key teaching method for all subjects at MerryStar.
3. PROOF – MerryStar is the only kindergarten in Vietnam that commits to the quality of our graduates.

At MerryStar Kindergarten, we are confident that we can help students to promote their identity and standout. We are committed to quality for our graduates based on our education program's 20-criteria assessment.
The criteria are detailed and so that MerryStar's Science Council, teachers and parents can easily assess students to coordinate their specific education program that is in balance with all three areas of the Thân – Tâm – Tuệ.
Graduates of MerryStar Kindergarten will develop in balance from the heart's core values that belong to areas of Tâm and Tuệ. The development is shown through their actions, which are of the Thân area.
These are essential elements in building a strong foundation for a happy and successful future for children.

4. PROFESSIONALS – Leading experts and teachers in early childhood education in Vietnam


Consultants in specific areas
MerryStar is home to experts who have experience in a range of areas specializing in early childhood education such as Child Care – Nutrition, Physique – Exercises, Education and English programs. Specialized program of Child Care – Nurturing – Physique Education at MerryStar.
MerryStar Kindergarten is proud to gather Vietnam's leading nutritionists such as Assoc. Prof. Dr. Bui Thi Nhung, head of the National Institution of Nutrition's Department of School and Occupational Nutrition. Nhung will take responsibilities for designing our menu and nutrition regime. She also takes charge of one-on-one consulting with parents on early childhood's nutrition care. Our international-certificated fitness specialists include adviser Ee Siew Kiat, founder and director of GymKID Singapore and Dr Phung Manh Cuong, lecturer of Ha Noi National University of Education's Faculty of Physique Education and former national athlete, along with many qualified coaches of GymKID system. They will take charge of program set-up, teachers and coaches training, teaching supervision and fitness consulting. They also help children to improve their physique and fitness, to develop their motor skills comprehensively, to be brave, confident and to love sport.
Leading educators who have taken part in research and experienced years in Vietnam's top famed schools are also our partners. M.A Nguyen Thi Ha, former director of Vinschool Education System's Northern region Kindergarten Division, has had more than 15 years of directly organizing, operating and managing more than 10,000 kindergarten children from 22 campuses nationwide. M.A Bui Thanh Anh has been working in this area more than 20 years. She is former manager of State schools for many years before working five years as a principle at Vinschool. They are all top experts in early childhood education in both academic and research and practical experience in teaching and educational administration. They will take responsibility in developing the education program and training teachers at MerryStar. 
MerryStar Kindergarten's English program will be guided under Zoe Brachet Nguyen, former director of Vinschool Education System's Early Childhood Education Program and Head of Maple Bear's Early Childhood Education Division.We set a goal that after graduation our students will meet the standard of Cambridge International English program. They will master the English language and will be able to communicate easily and naturally. They will also have the confidence to enroll in bilingual and international primary schools.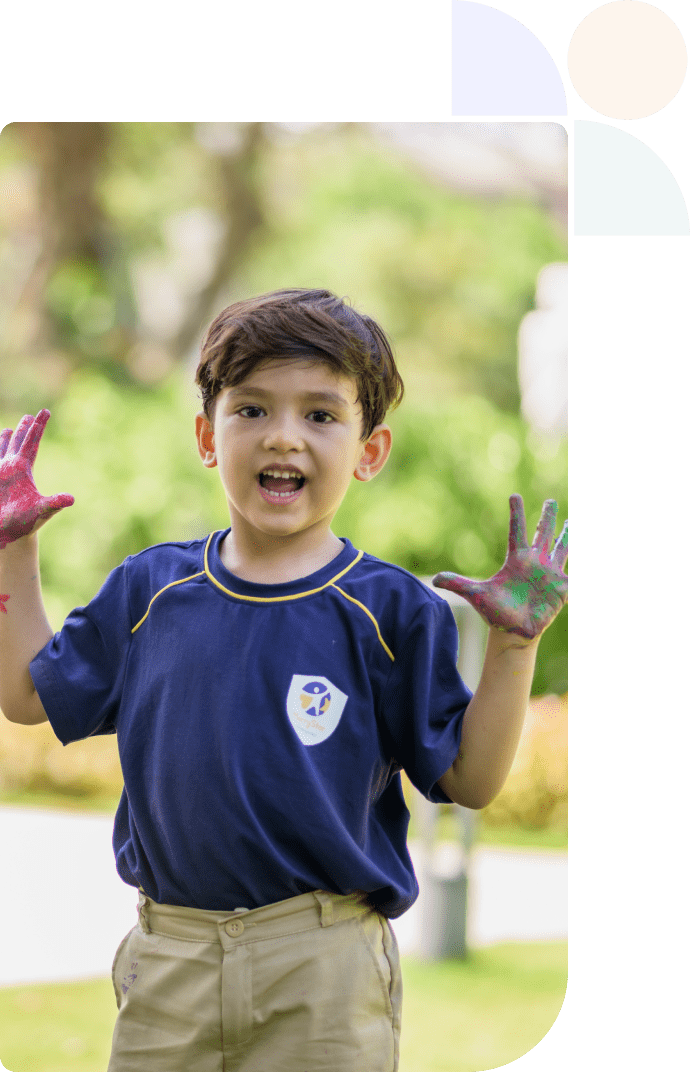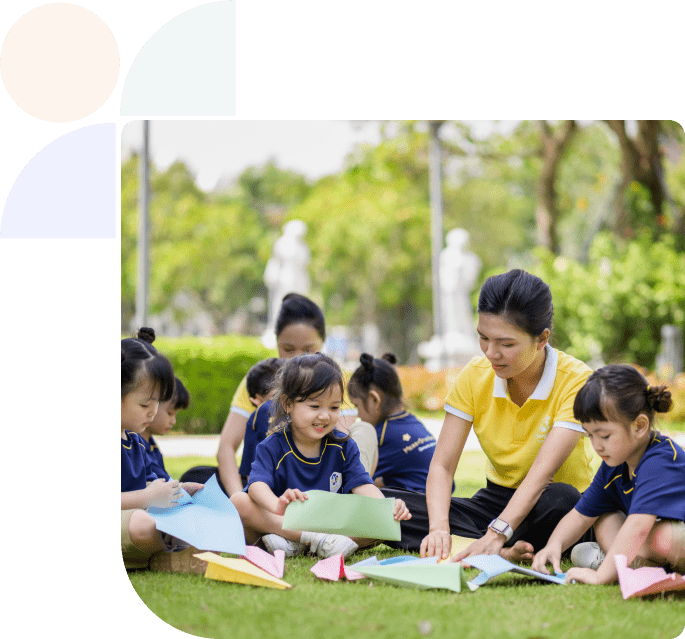 Dedicated, understanding and professional teachers
MerryStar Kindergarten's certificated teachers are professional and dedicated. They shared the same love of teaching children. They hope to help students to reach their full potential and build their individual learning skills.
Our teachers' status is built from three core elements of Love, Integrity and Values and international standards for kindergarten teachers by the US National Association for the Education of Young Children (NAEYC).
Each teacher at MerryStar understands these three core elements and has been well trained to meet international teacher standards.
Teachers have kept training and developing their pedagogical skills and profession knowledge. Through annual updated training courses, they will clearly learn by heart assessment criteria; understand student's psychology and personality; respect students' personalization and create an interest in learning. Moreover, teachers are considered 'happy cells' at MerryStar. They will transfer message of Thân – Tâm – Tuệ to students to help them grow, promote their individual abilities and be happy at school every day.
5. PHYSICAL FACILITIES – Best facilities for kindergarten children

MerryStar Kindergarten, located at the Vinhomes Riverside 2 in a 1.200sq.m area, providesthe convenience of space, function and  This is the best environment for the children of kindergarten age to learn and to grow up in.